Floater (3)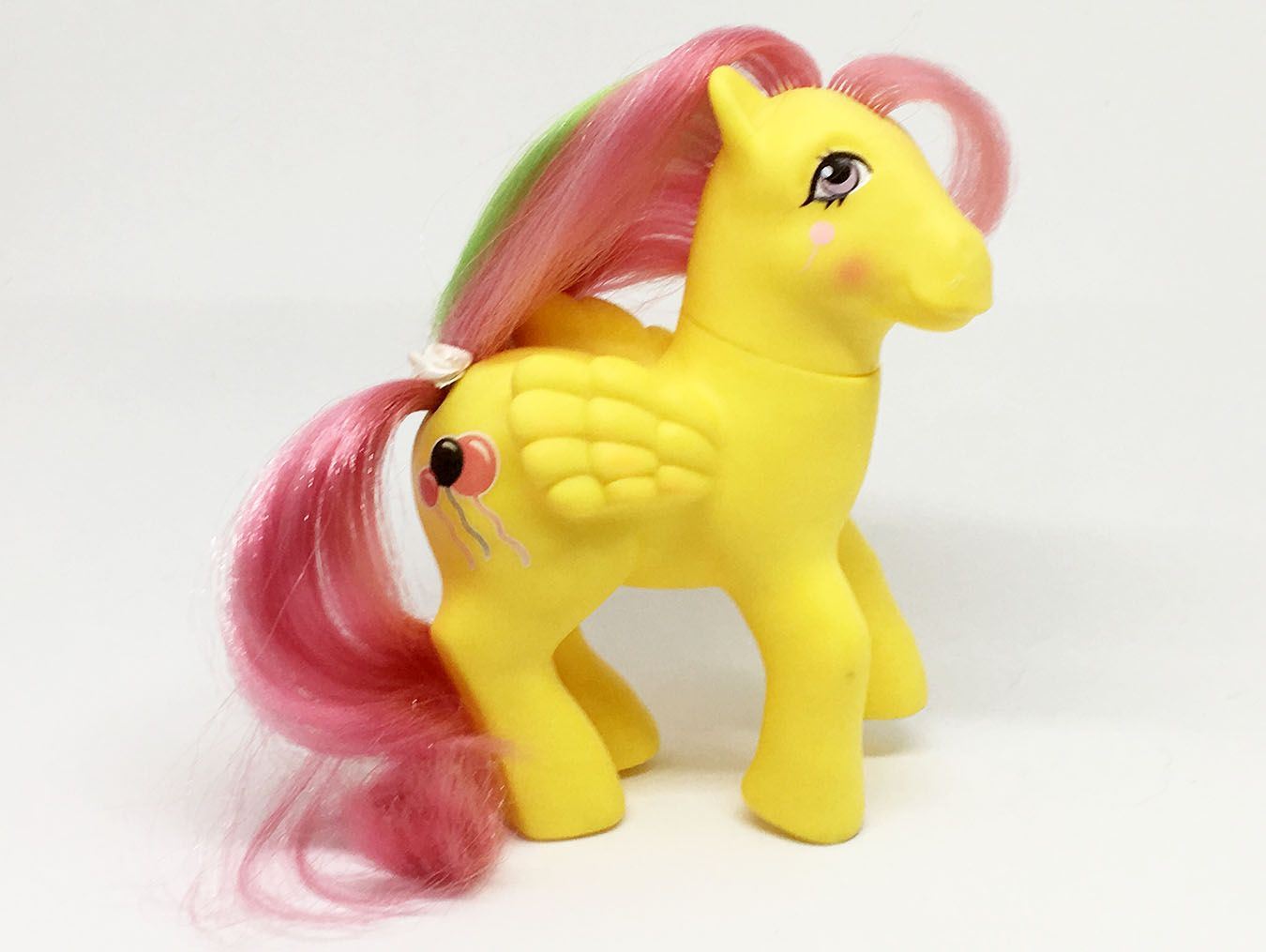 Floater (3)
Generation
1
,
Magic Message Ponies
,
Year Six (1987-1988)
Type: Pegasus Pony • Adult • Female
Attributes: Favourite
Condition: Near Perfect
Status: Done
Pose: Lofty Pose
Body Colour: Yellow
Army: Floater Army
Notes: Symbol looks great, and hair has potential. She may actually be the perfect copy once she's had a bath.
After a spa day, she came up beautifully. She's by far my best version of Floater.
Added: 4 Sep 2016 (eBay)
Linked to: