Gypsy (1)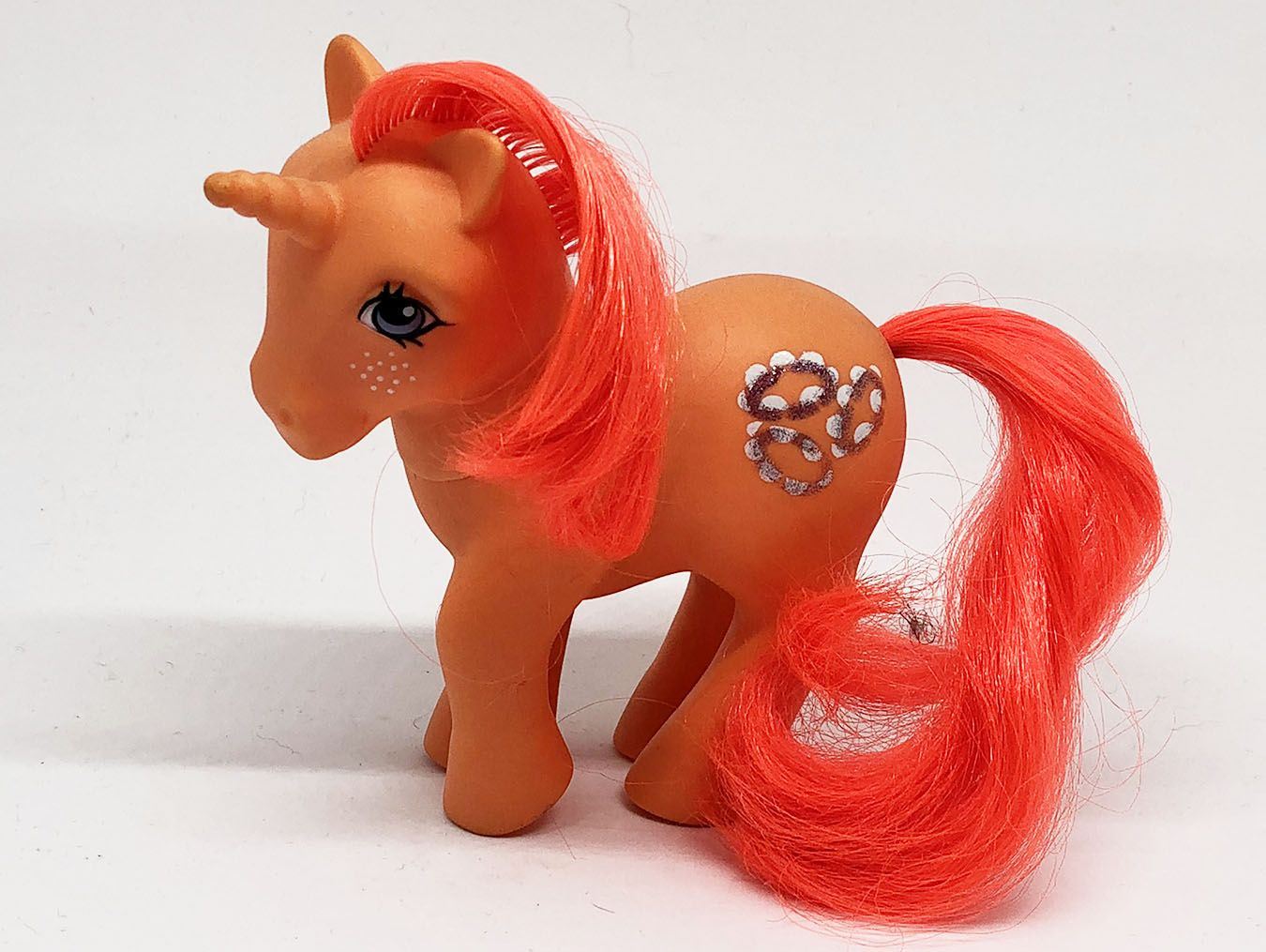 Gypsy (1)
Generation
1
,
German Rainbow Ponies
,
Year Four (1985-1986)
Type: Unicorn • Adult • Female
Attributes: Favourite
Condition: Good, Hair Plugs Missing
Status: Done
Body Colour: Orange
Hair Colour: Orange
Pose: Gusty Pose
Army: Gypsy Army
Notes: A few hair plugs missing but aside from that, lovely condition.
Gypsy is one of my favourite ponies. And this one was a bargain … it was sold by a non-pony person, who had spelled her name "Jipsie", which meant nobody else even noticed her.
Added: 5 Jul 2015
Source: eBay