Princess Pearl (aka Princess Tiffany) (2)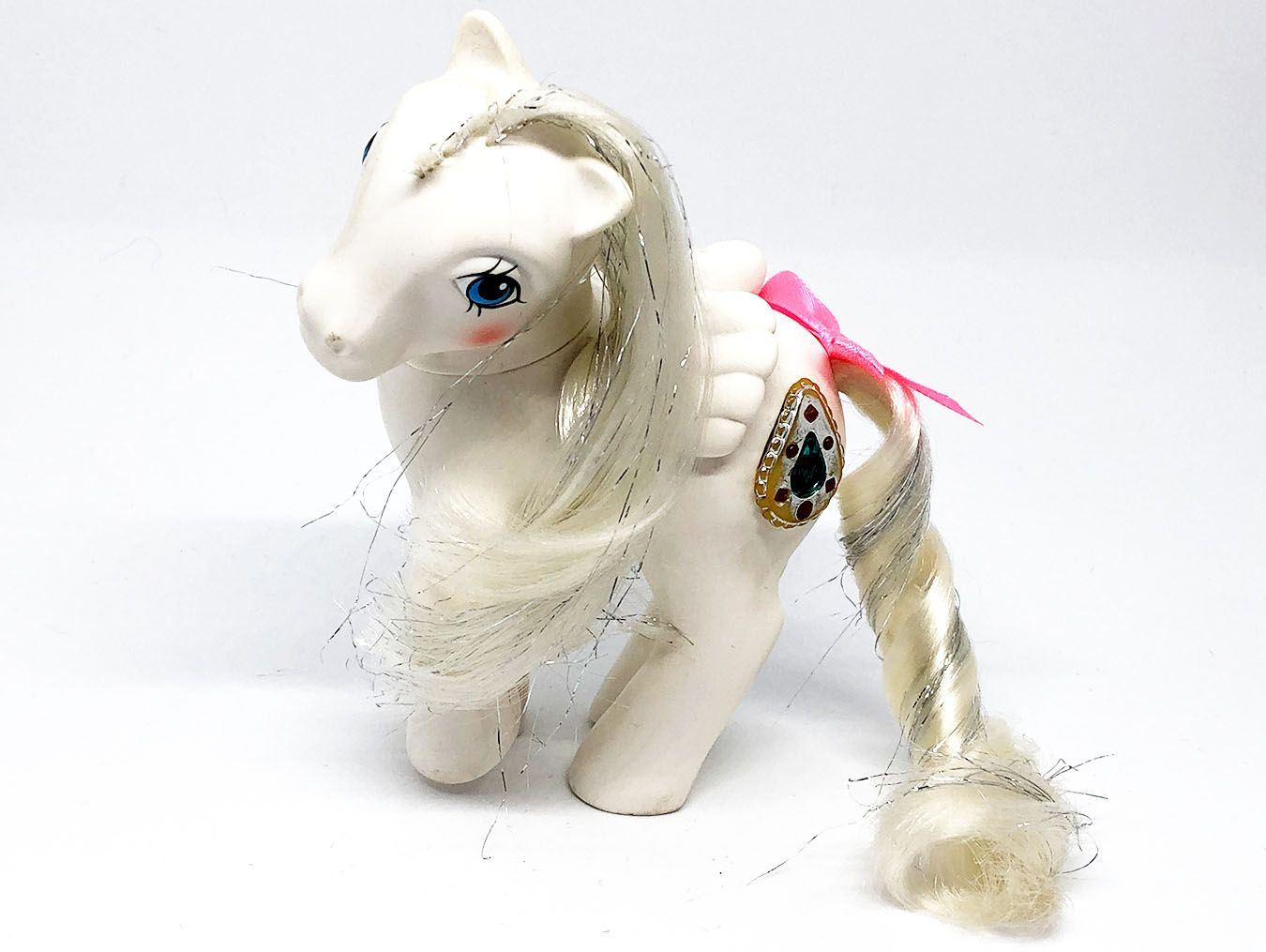 Princess Pearl (aka Princess Tiffany) (2)
Generation
1
,
Princess Ponies
,
Year Five (1986-1987)
Type: Pegasus Pony • Adult • Female
Attributes: 3D Symbol, Jewel Symbol, Princess Ponies
Condition: Damage to Cutie Mark, Haircut, Paint Chipping
Status: Done
Body Colour: White
Hair Colour: White
Pose: Dancing Butterflies Pose
Notes: She was quite yellow when she arrived, but a quick and careful wipe with acetone on the worst bits, and some scrubbing with soap and a toothbrush made her come up very white indeed, no need for an oxy bath. Her hair is quite soft, and the tinsel isn't as awful as it could be. She does need her symbol repainting, and her forelock has been chopped off, but overall, considering Chumster and Fiery were in the bundle, she was a bargain.
Added: 9 Feb 2019
Source: eBay